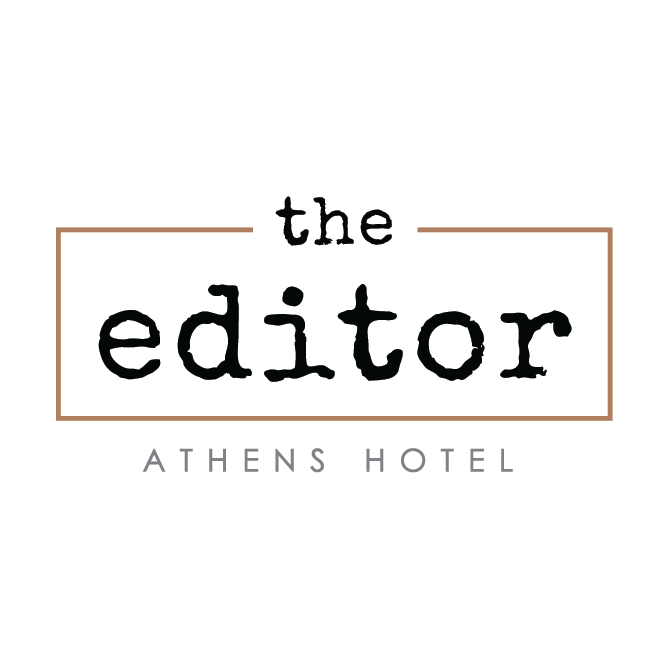 THE EDITOR HOTEL ATHENS
5 -7 VOREOU & KARORI STR.
10551 ATHENS, GREECE
+30 2103 311 444
[javascript protected email address]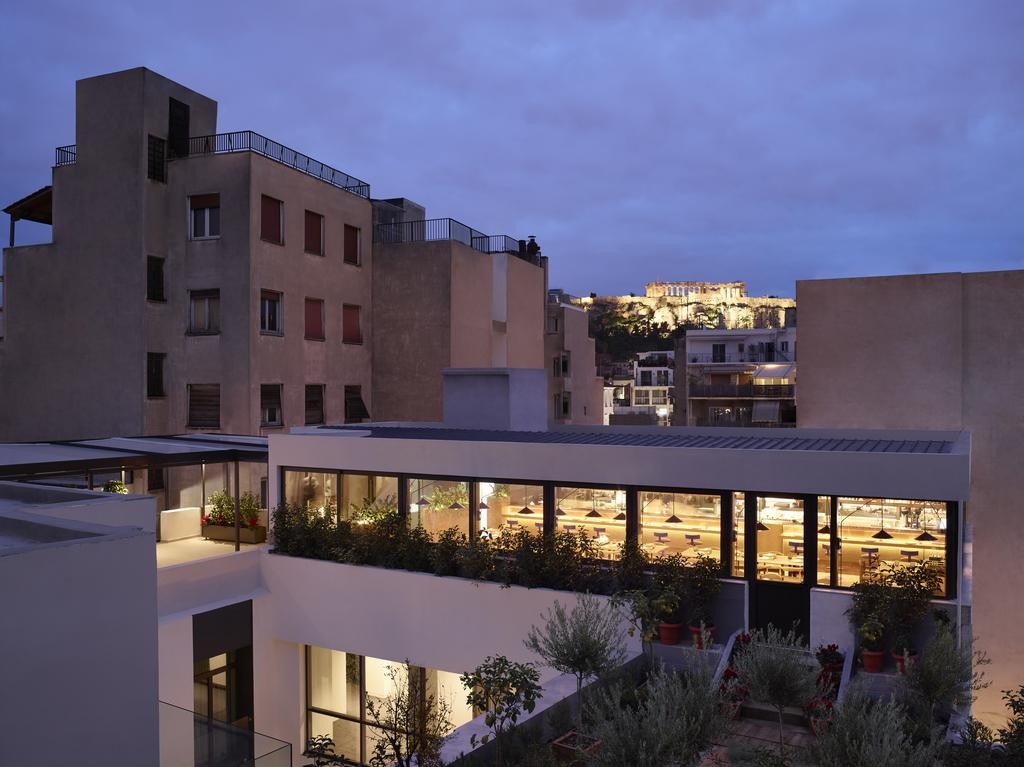 THE OVERVIEW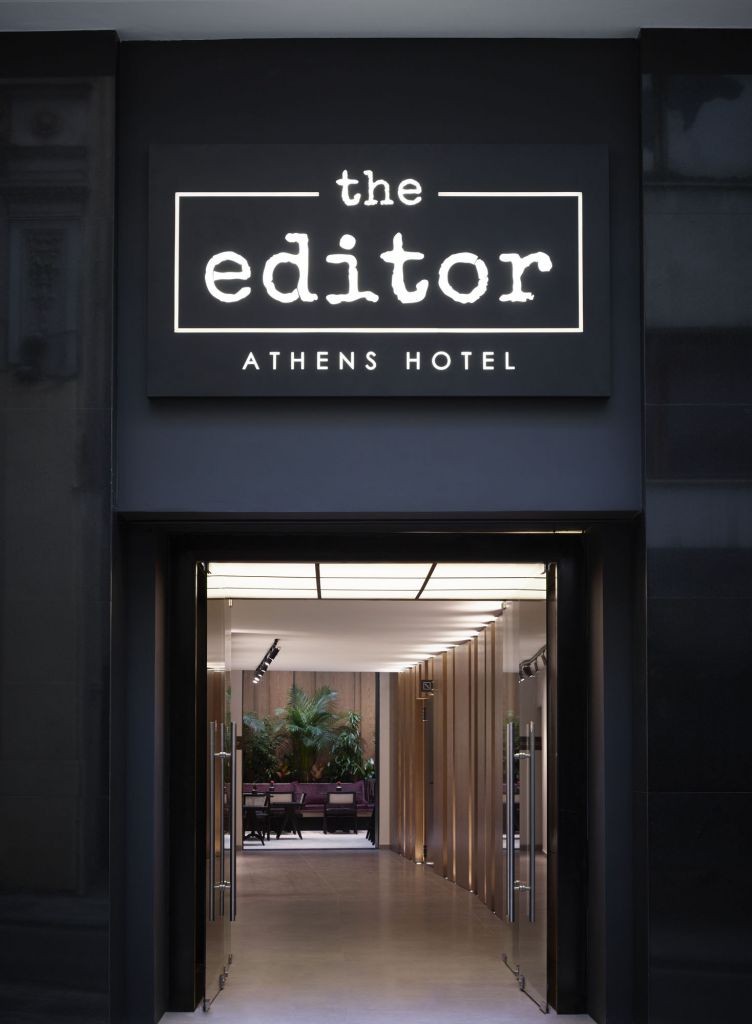 Created with a deep respect for its heritage, The 4-star Editor Athens Hotel with the 40 tailor-made rooms in the heart of Athens is echoing the soul of a place, where heyday stories were born, written and printed. This former use of the building, hosting a well-known newspaper print house (Athlitiki Icho), also explains the concept of the Hotel. Founded in 1945, 'Athlitiki Icho' was one of the most widely read newspapers in Greece covering the latest news from sports. The first issue was published on 1 October 1945, while after 62 consecutive years, the print house powered down its engines on April 2007.
At the Editor Athens Hotel guests are invited to freshly start the day with a sumptuous breakfast served on the roof top restaurant, before embarking on the city's most stylish rendezvous. The central location of the hotel, just few steps from Agias Eirinis Square, a multi-culti hot spot thriving all day with coffee shops, eateries and bars, is ideal to get acquainted with the true Athenian spirit right away. Alternatively, for those who prefer to stay inside, the Hotel offers a handful of personalized services, as well as iconic facilities for well-deserved dining and wining experience.
Room Categories:
2 Standard Room (28 m²)
18 Classic Room (22 m²)
2 Superior Roof Garden Room (20 m²)
14 Junior Suites (32 m²)
2 Executive Suites (45 m²)
2 Master Suites (43 m²)
HOTEL FACILITIES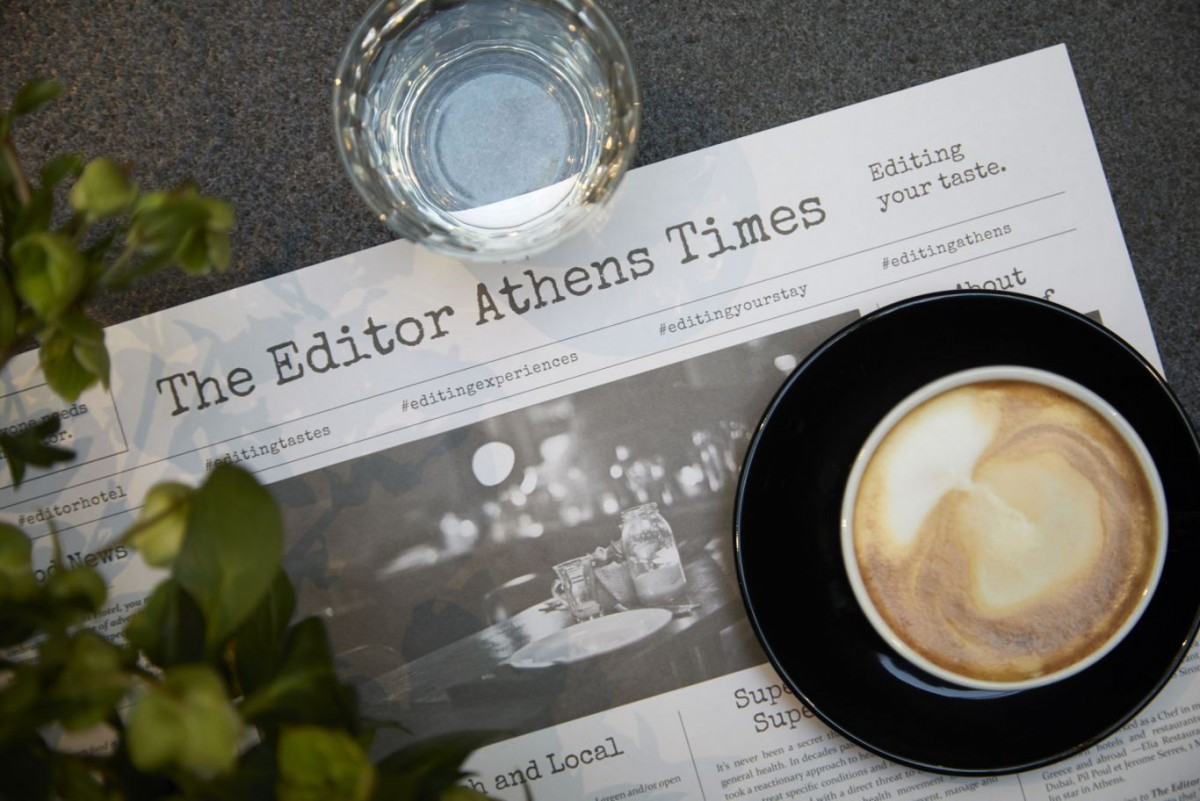 Restaurant at the Roof top
Lounge Cafe/Bar
Sky Roof Bar (opening soon)
Atrium
Meeting Room max 30 pax
24-hour Reception
Late check out, upon availability
Express check out, upon prior notice
Safe deposit box at the reception
Room Service
Concierge Service
Business Center
DESTINATION & ACCESSIBILITY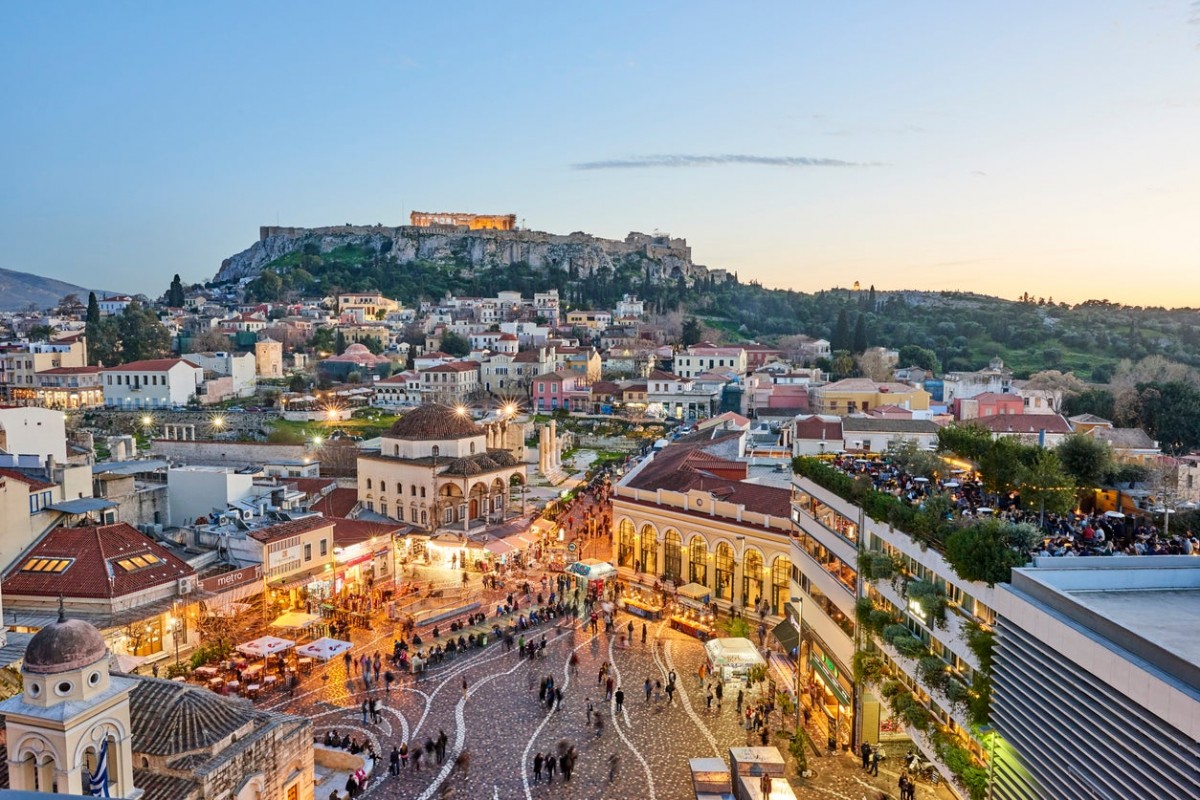 Athens Destination
The city will attract you in its "paths" of history and culture which you will not experience anywhere else in the world. Admire the Acropolis, the Parthenon, the Odeon of Herodes Atticus, the Temple of Poseidon in Sounio, numerous building constructions demonstrating the glorious past but also a variety of cultural events manifesting that the present not only lacks creativity, but on the contrary it is inspired by the past.  
Hotel Accessibility
Elefthérios Venizélos Airport 19.8 km
Pireaus Port 14.3 km
Monastiraki  230 m
Syntagma  900 m
Taxi service available from /to port /airport 
Find Us via Google Maps 
ACCOMMODATION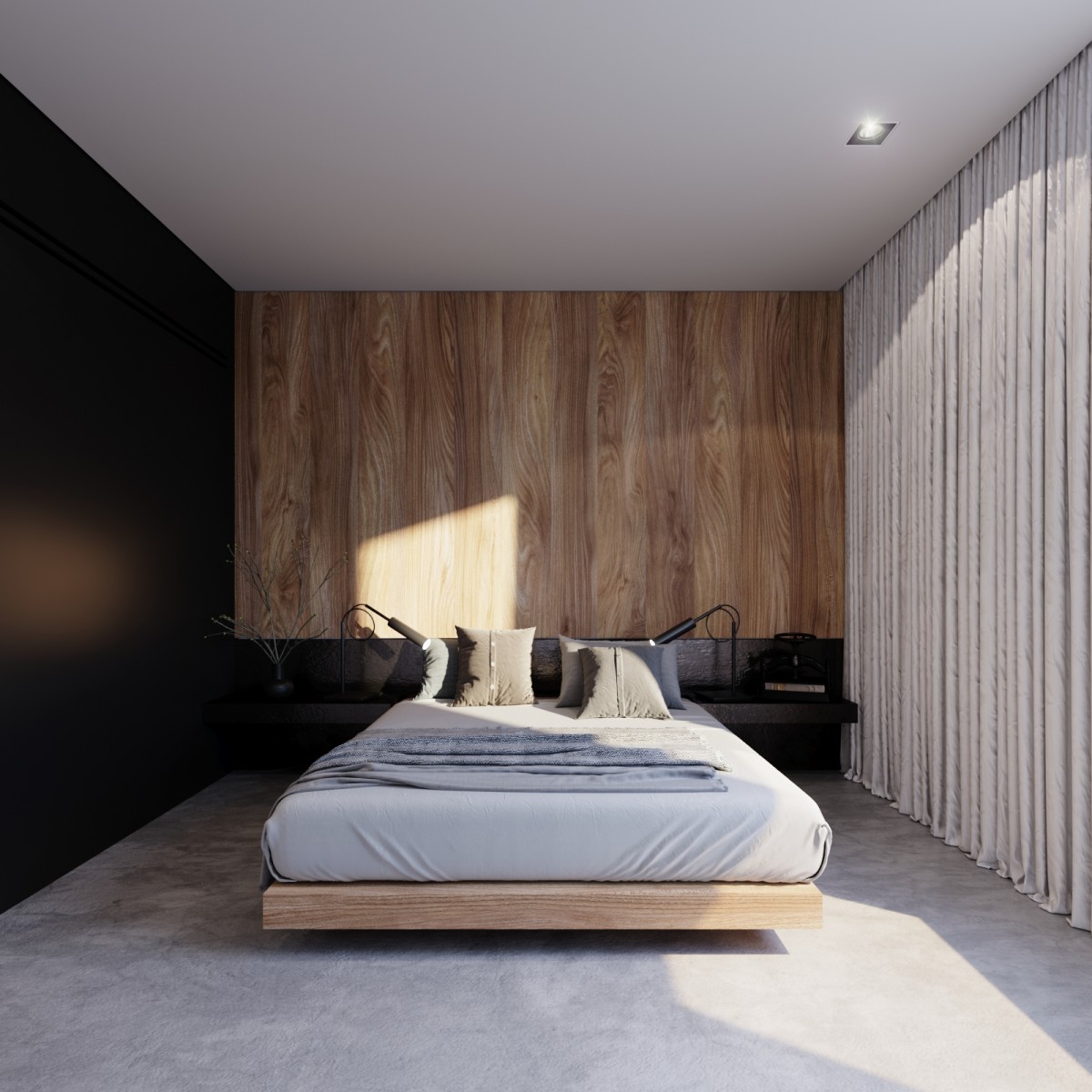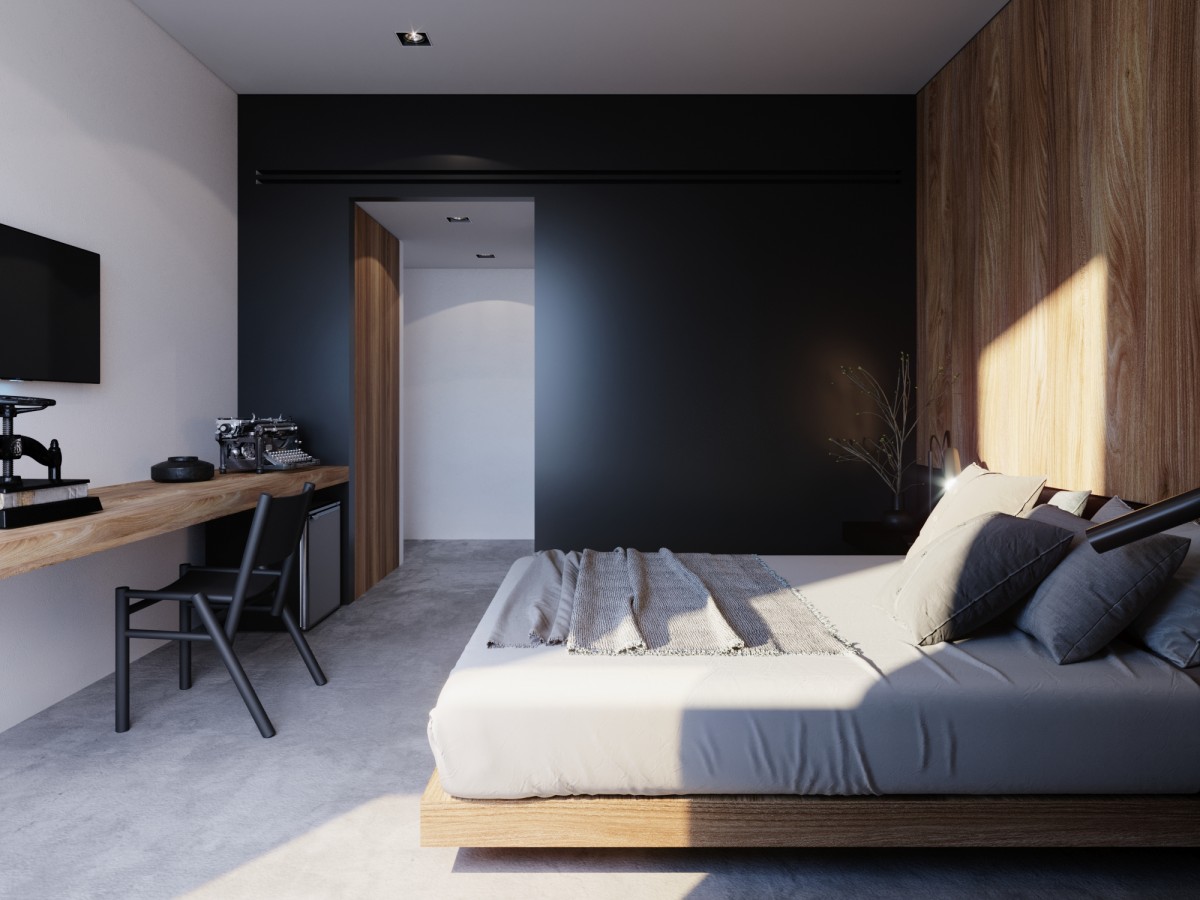 Interior: 18-20 m² 
Beds: 1 Queen-size bed
Room Capacity: Up to 2 guests
The Standard Room sleeps up to two in comfortable, contemporary interiors. Earthen tones resonate throughout and a spacious walk-in bathroom with rainfall shower encourage a relaxed frame of mind. The accented elegant decor is complemented with modern amenities.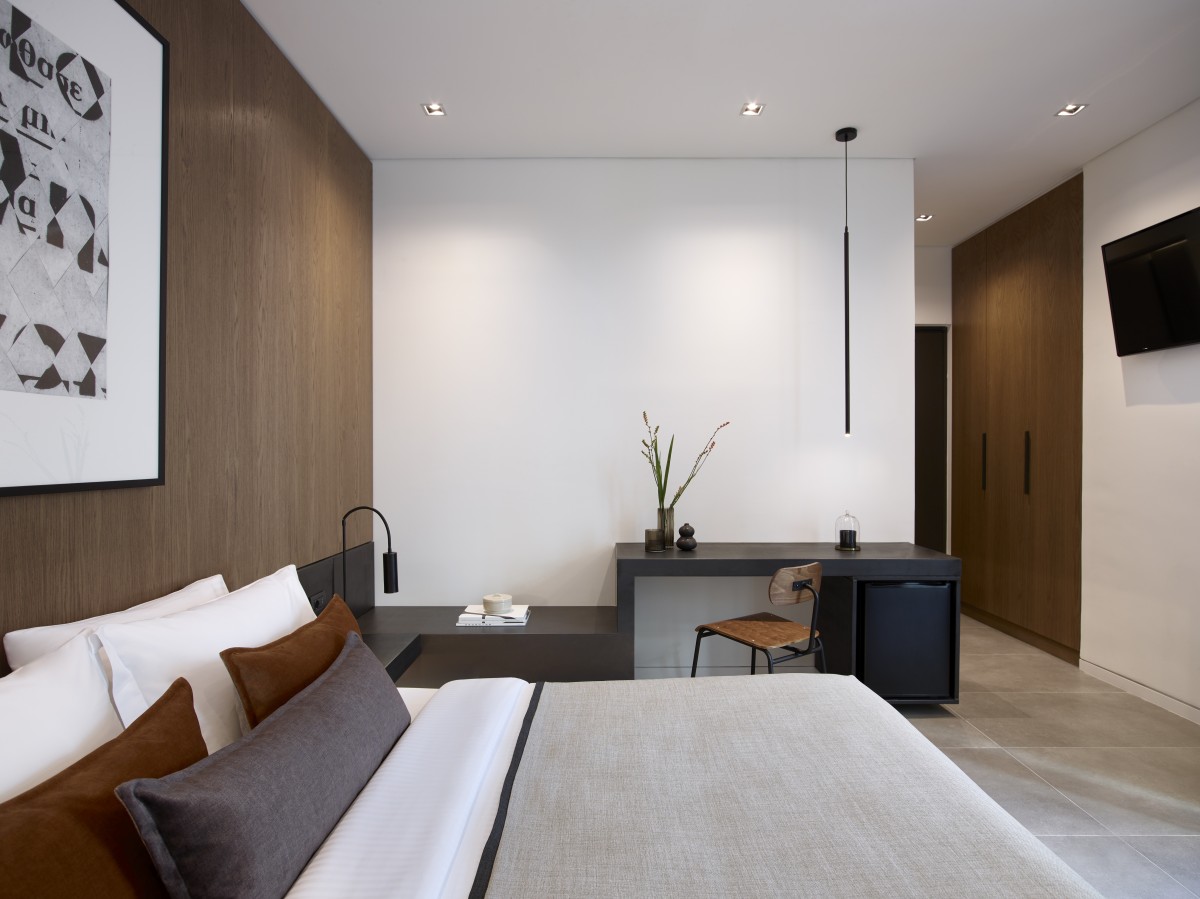 Interior: 22 m2
Beds: 1 Queen-size bed
Room Capacity: Up to 2 guests
The Classic Room combines the lean modern wooden design with unique furnishing and features a double bed, and a spacious walk-in bathroom with rainfall shower. The accented elegant decor is complemented with modern amenities.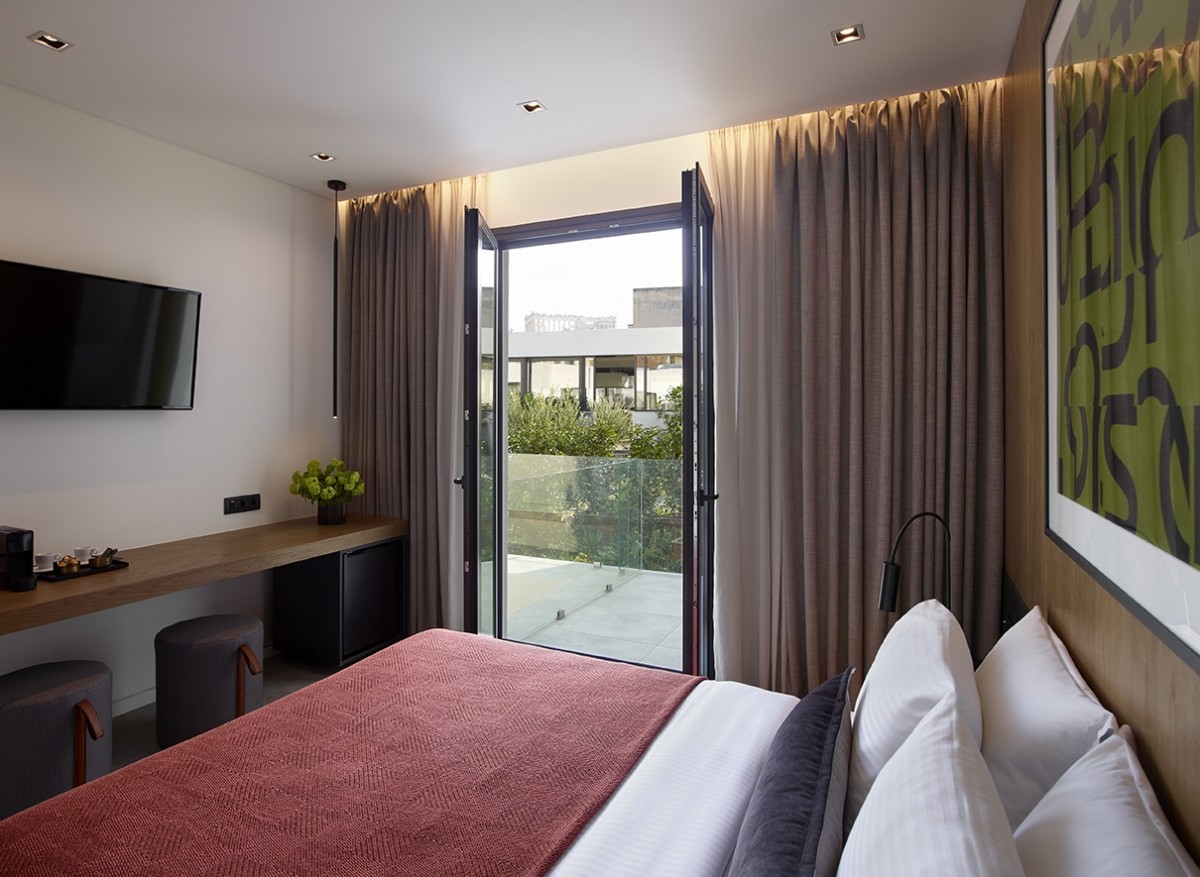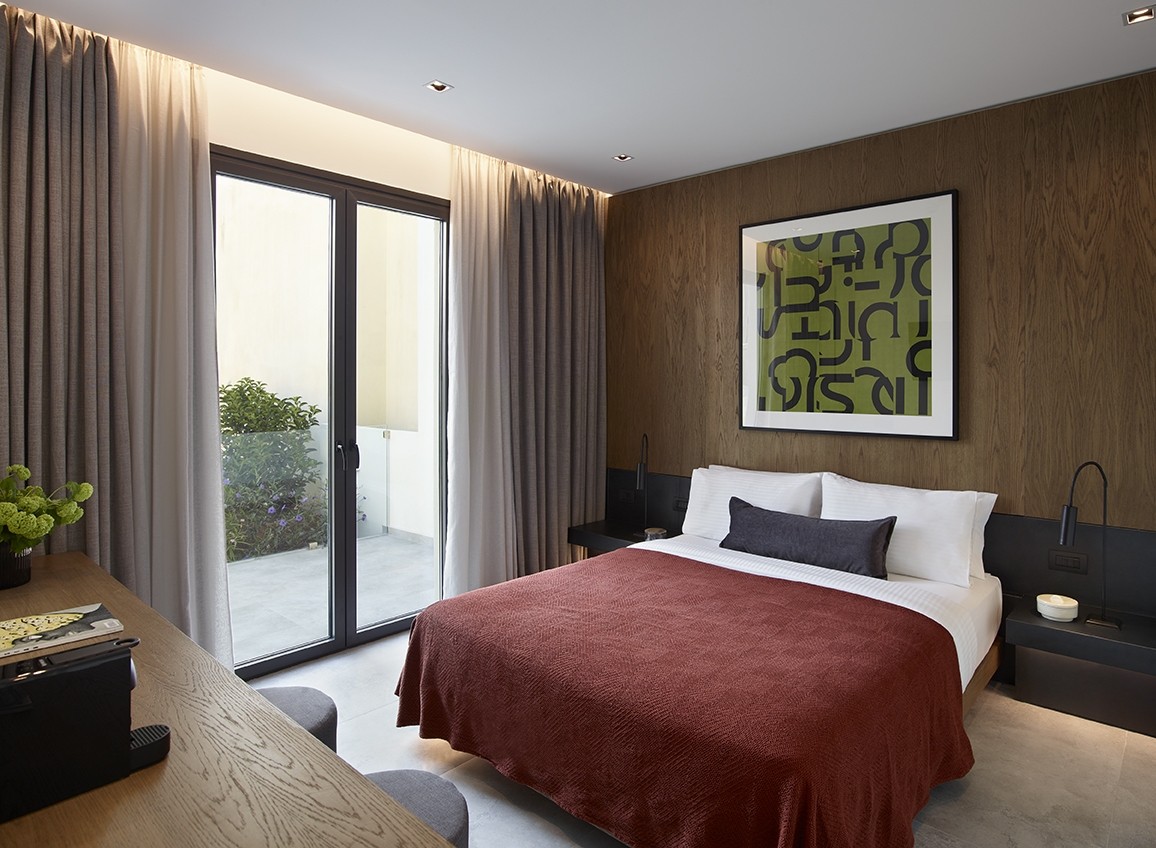 Interior: 20 m2
Beds: 1 Queen-size bed
Room Capacity:  Up to 2 guests
A comfortable 20 sq.m room of carefully organized and beautifully detailed space, designed to expose the lean fine lines. The comfortable double bed, dressed in premium linen and accompanied by essential amenities, makes this room ideal to the fellow traveler who is here to explore the city. While the walk-in rain shower brings a sense of luxurious comfort to the minimal, paired down interior.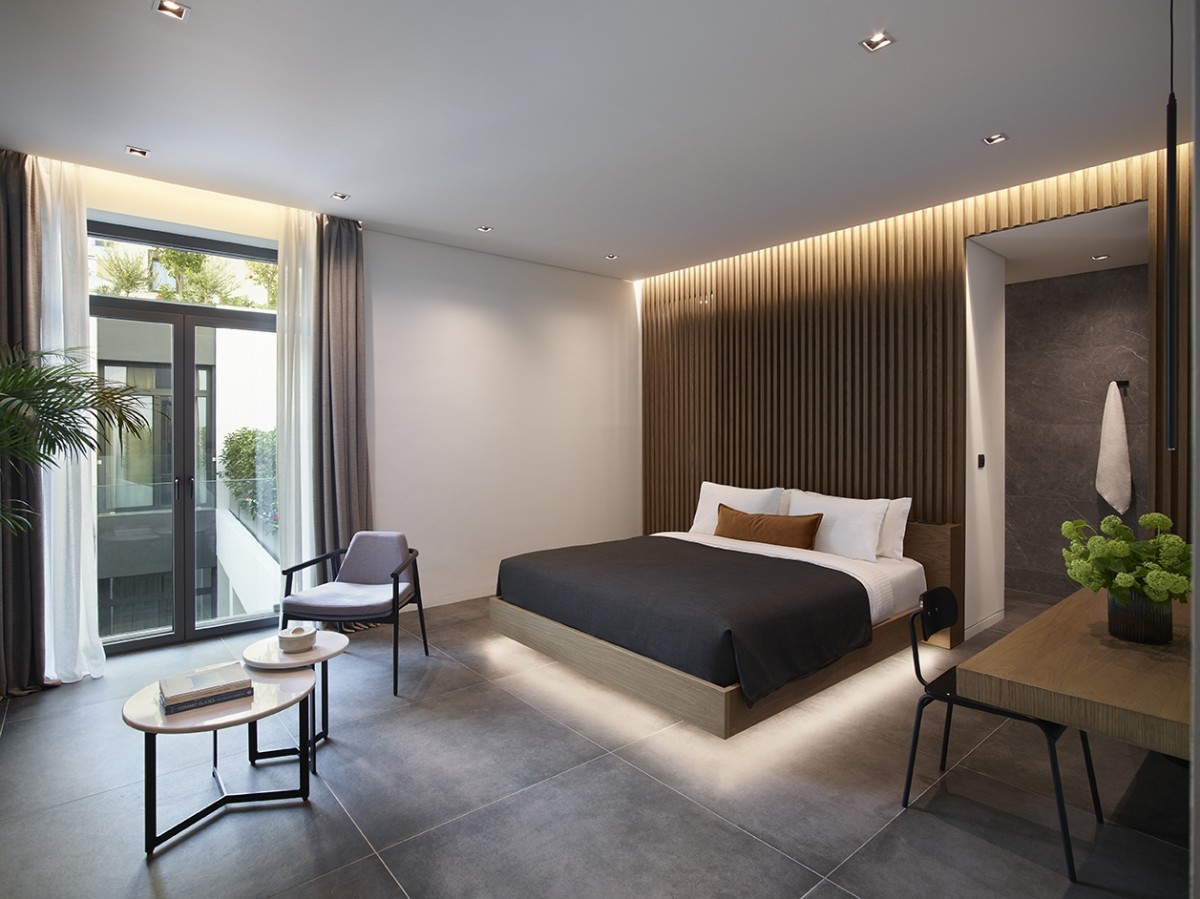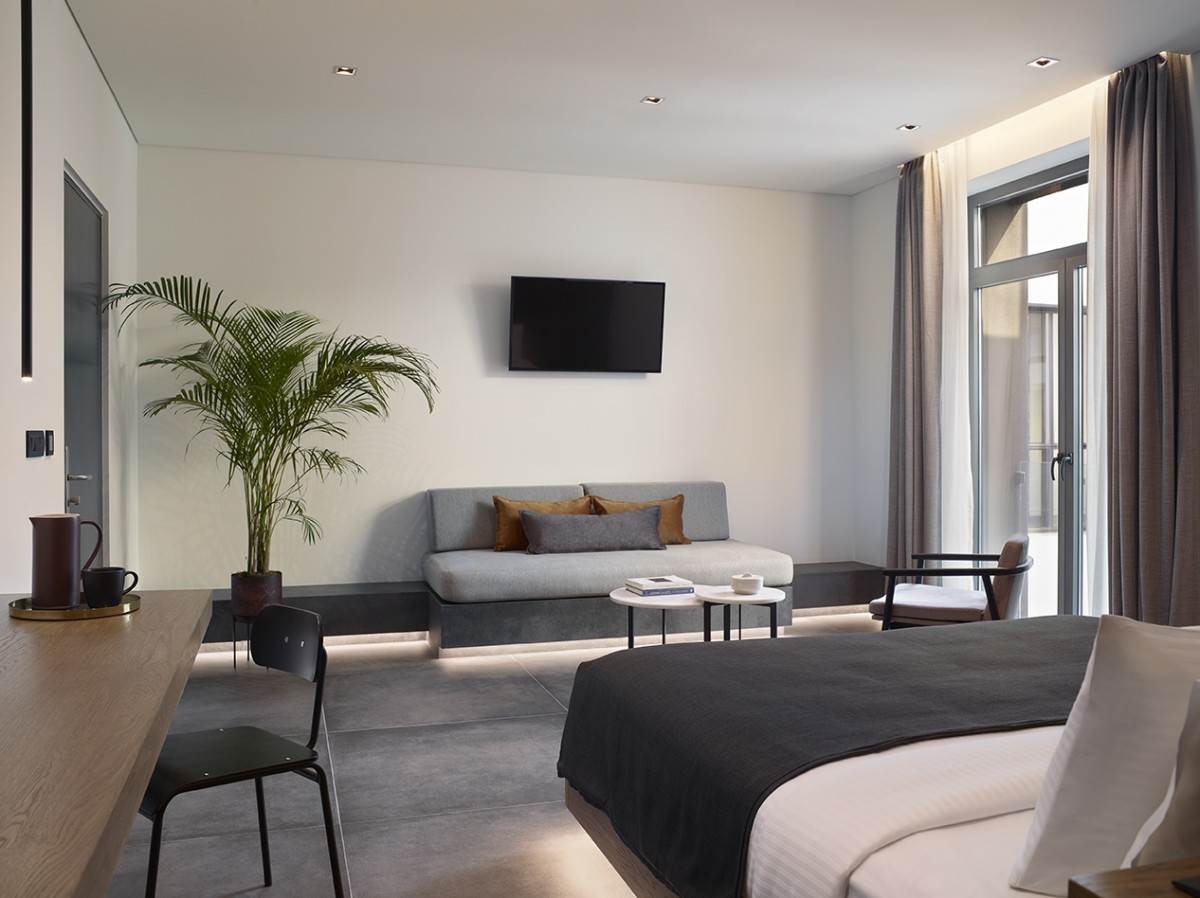 Interior: 32 m2
Beds: 1 Queen-size bed & 1 sofa bed
Room Capacity:  Up to 3 guests
 Relax and recharge in the cozy Junior Suite, covering 32 sq.m area. Savvy and detailed design with premium textures offering a delightful space for relaxing and socializing; featuring a comfortable double bed and a welcoming living area. The roomy bathroom welcomes guests to a revitalizing rain shower experience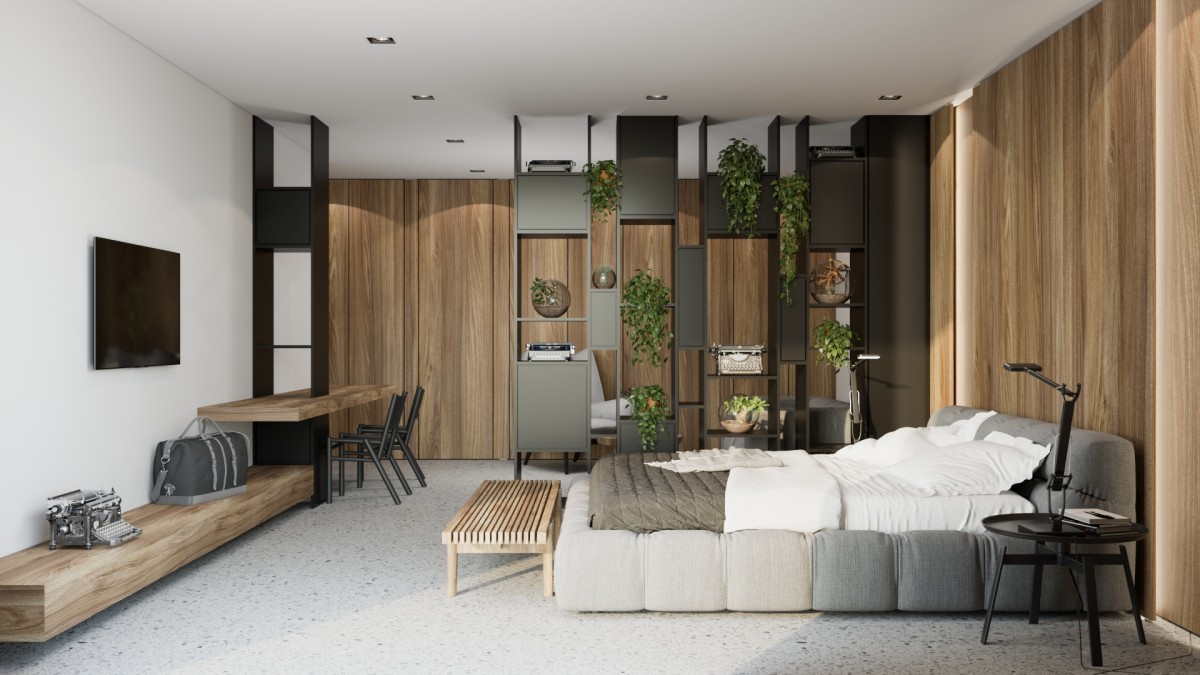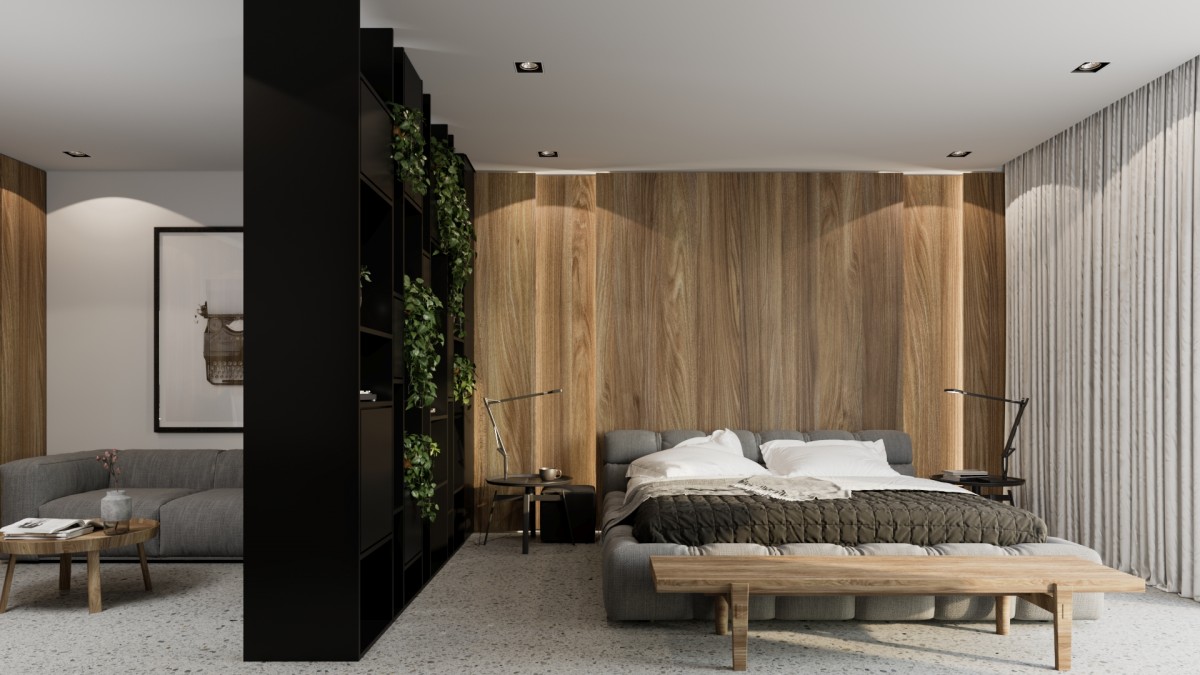 Interior: 45 m2
Beds: 1 Queen-size bed & 1 sofa bed
Room Capacity:  Up to 4 guests
 The Executive Suite, which overlooks the Voreou str. or our inner courtyard, features custom-designed furniture and a comfortable living area, reflecting the elegance and style through its minimal décor. The suite spans in 45 sq.m, able to accommodate up to 4 people in its spaces. Experience the pleasant and inviting rain effect shower in the walk-in bathroom with branded toiletries.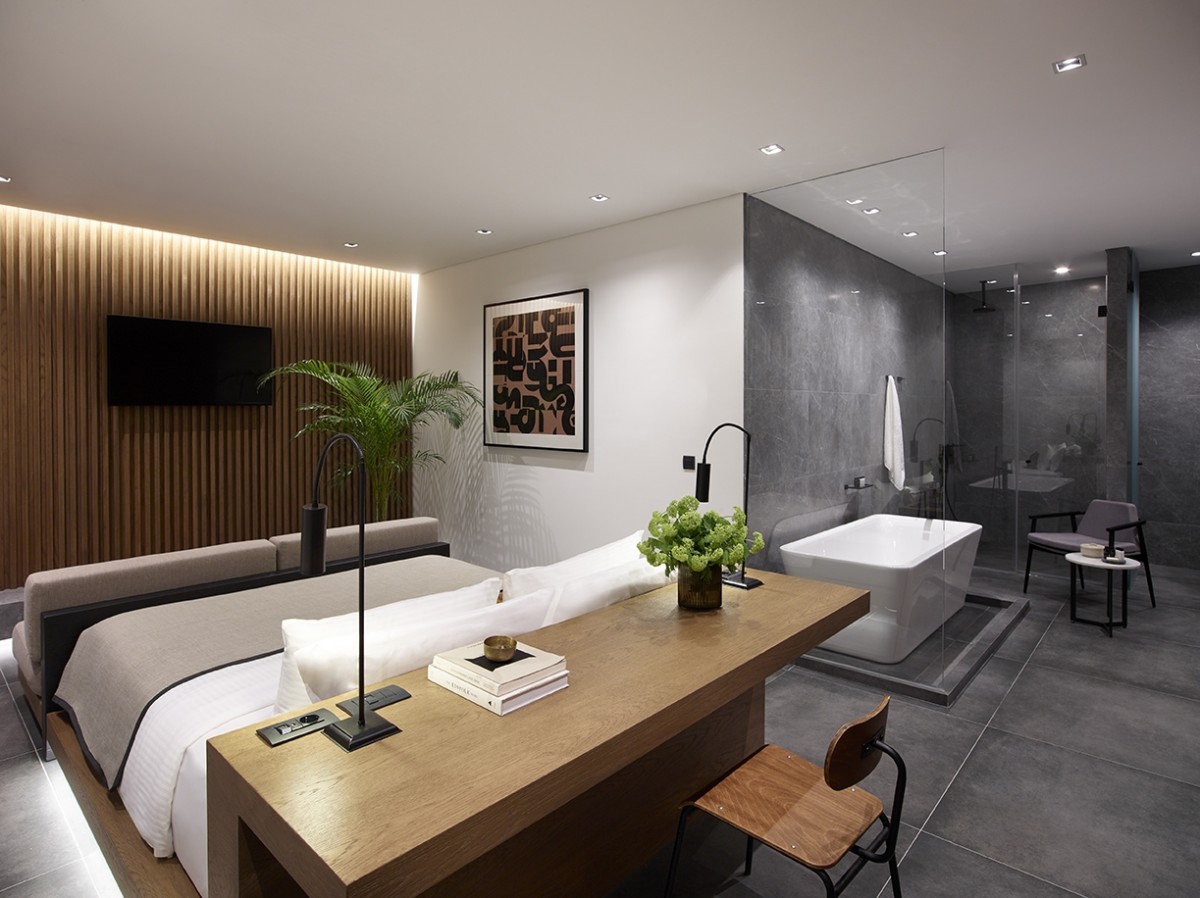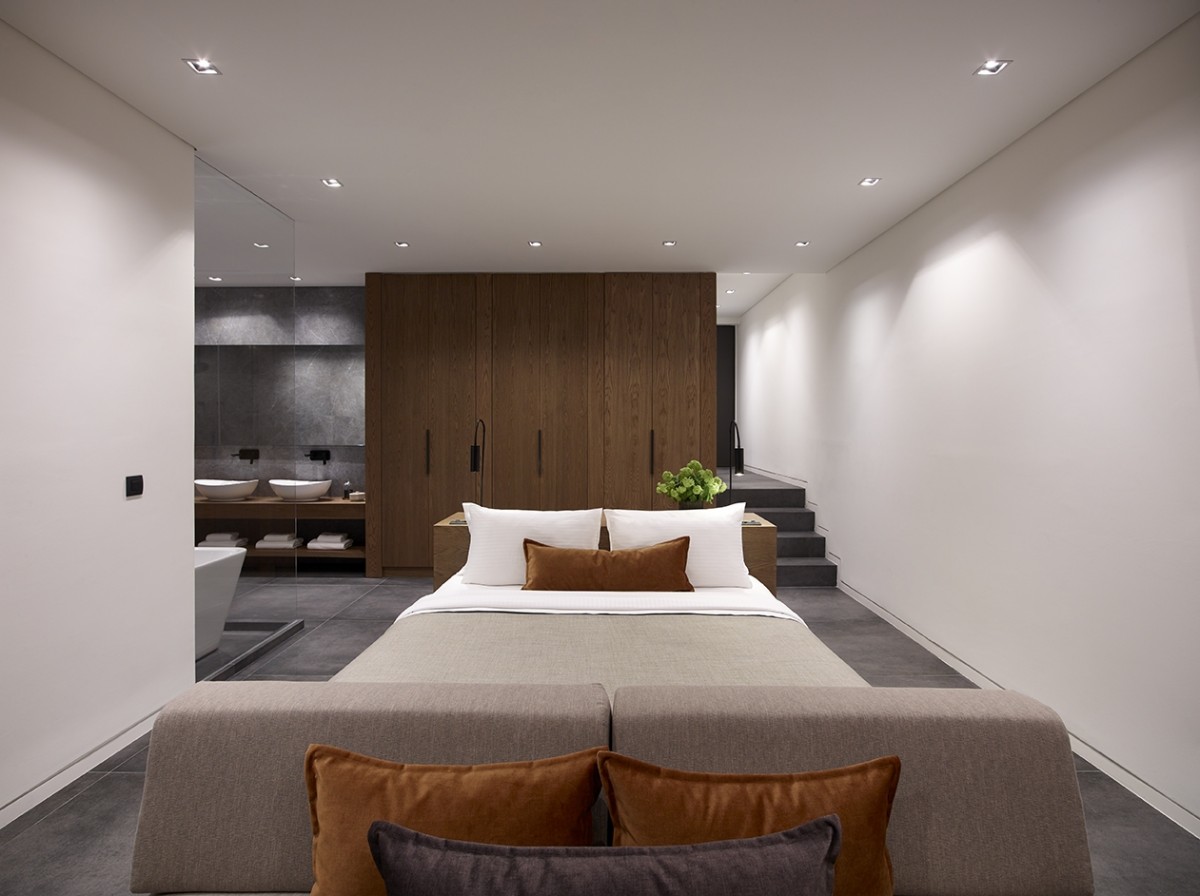 Interior: 43 m2
Beds: 1 Queen-size bed
Room Capacity:  Up to 2 guests
The Master Suite constitutes the top selection of the Hotel. The suite reflects the absolute elegance in perfect harmony with discreet luxury, spread in 43 sq.m. The refined amenities and affluent facilities of the room are designed to leave you feeling better than ever. The suites can ideally sleep 2 guests at a double bed. The spacious and elegant bathroom area offers a bathtub and a shower.
ALL ROOMS & SUITES FEATURE:
Fully equipped Mini Bar

Nespresso Machine

Free Wi-Fi

Premium quality bedding

Working desk

Branded bathroom amenities

Modern furnishing

Safe deposit Box

Spacious bathrooms

Walk-in shower

Hair dryer

A/C, individually controlled

Cable-satellite

Flat screen TV

Double size beds (twins available)

Electronic "Do Not Disturb" system
BARS & RESTAURANTS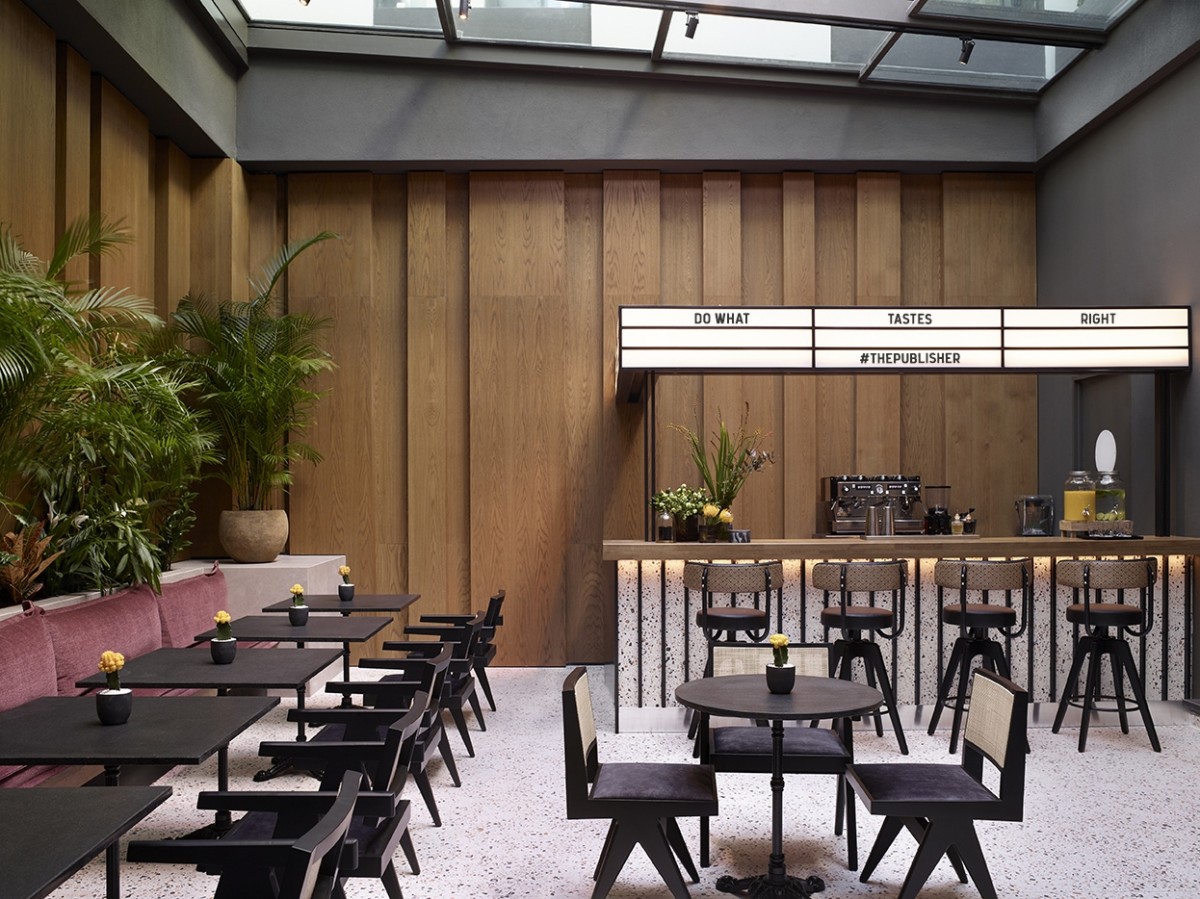 At The Publisher restaurant, an all-day savouring experience is waiting for you curated with the finest ingredients brought to life with inventive, contemporary flair. Pair this splendid artisanal fare with a crisp glass of Greek wine or bubbly campaign to celebrate a day full of discoveries.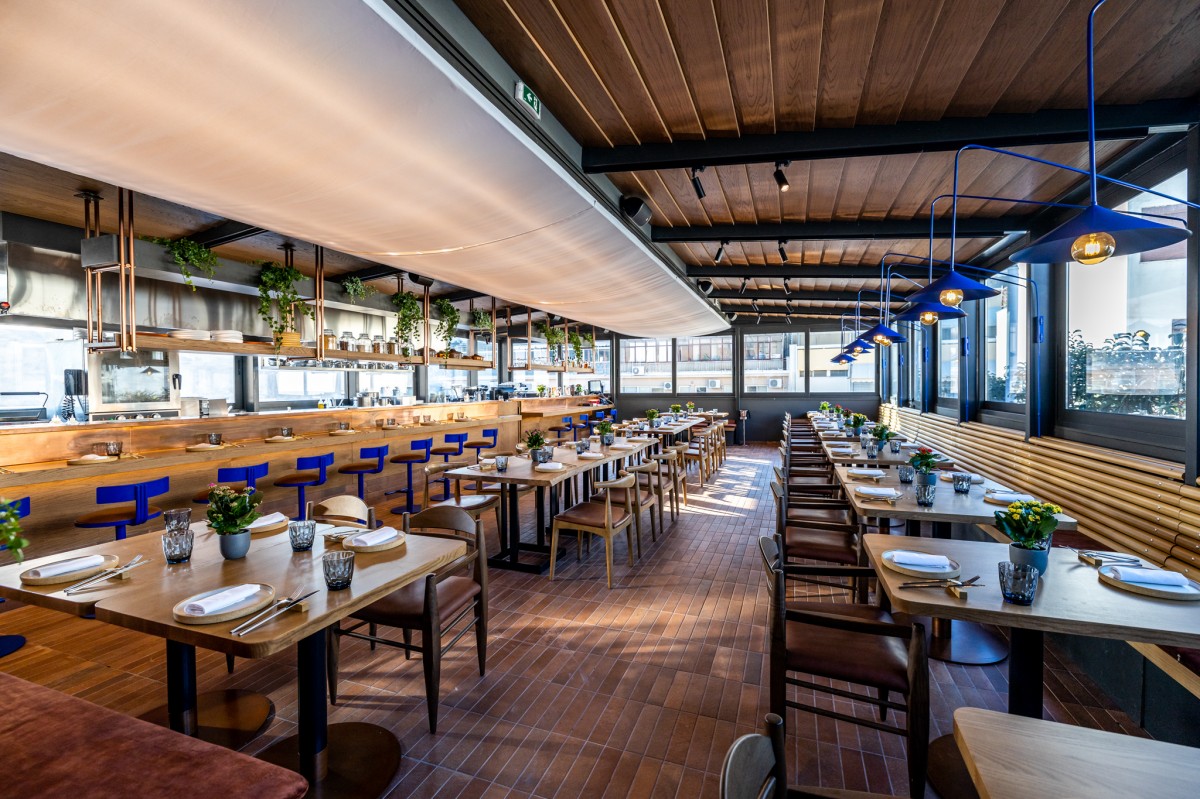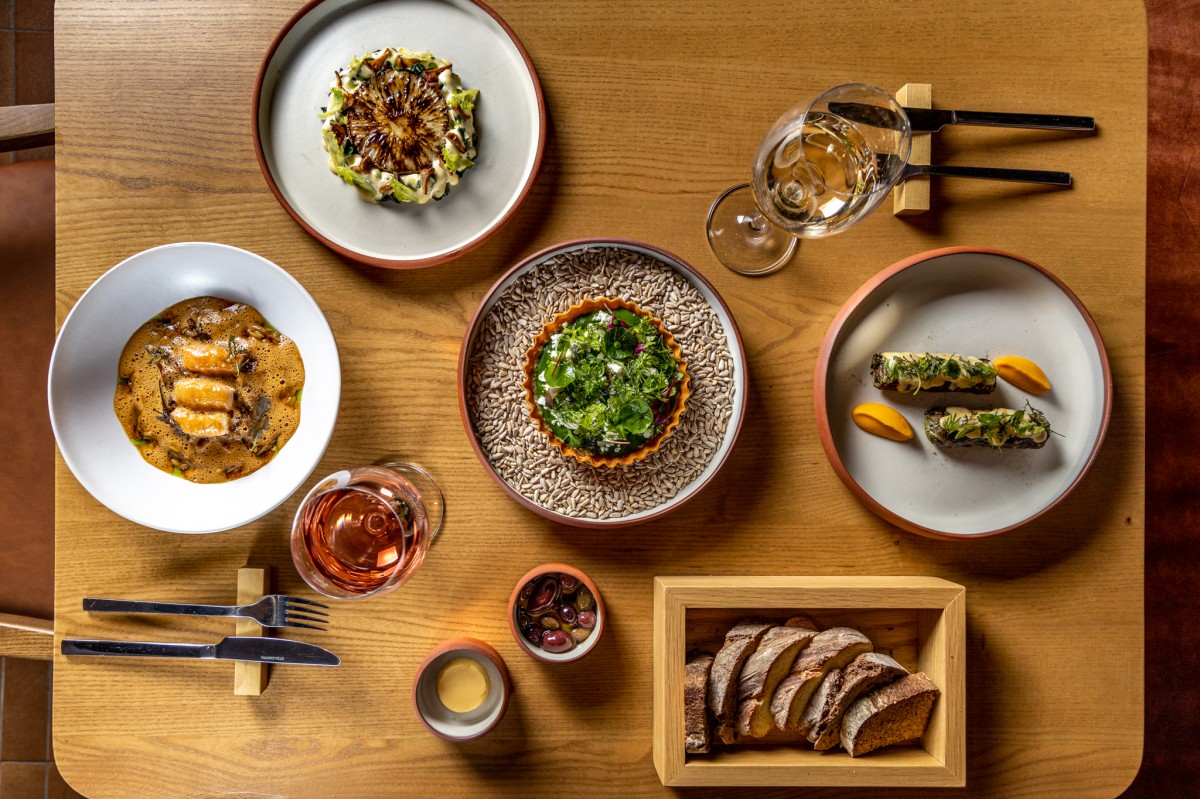 Situated on the rooftop of Editor Athens Hotel in Agias Eirinis square this is a gastronomic concept based on Greek qualities. Our chef Yiannis Liokas and his team present Greek cuisine in its most contemporary and delicate version. With references to gastronomic tradition of Greece, they prepare their haute gastronomie dishes with a different approach. The menu is renewed according to the seasonal availability of the ingredients, which are always carefully selected by our team.
OTHER SERVICES
The Editor Athens Hotel has a multifunctional conference venue perfectly paired with tailor-made services and state of the art technology. Our multipurpose atrium hall has a striking glass rooftop and is perfect for small groups of up to 30 persons. To ensure guests will get the most edited service, the professional team of the Hotel will be at disposal to arrange all required details.
Catering service

Hall set up

Audio-visual renting
CONTACT INFORMATION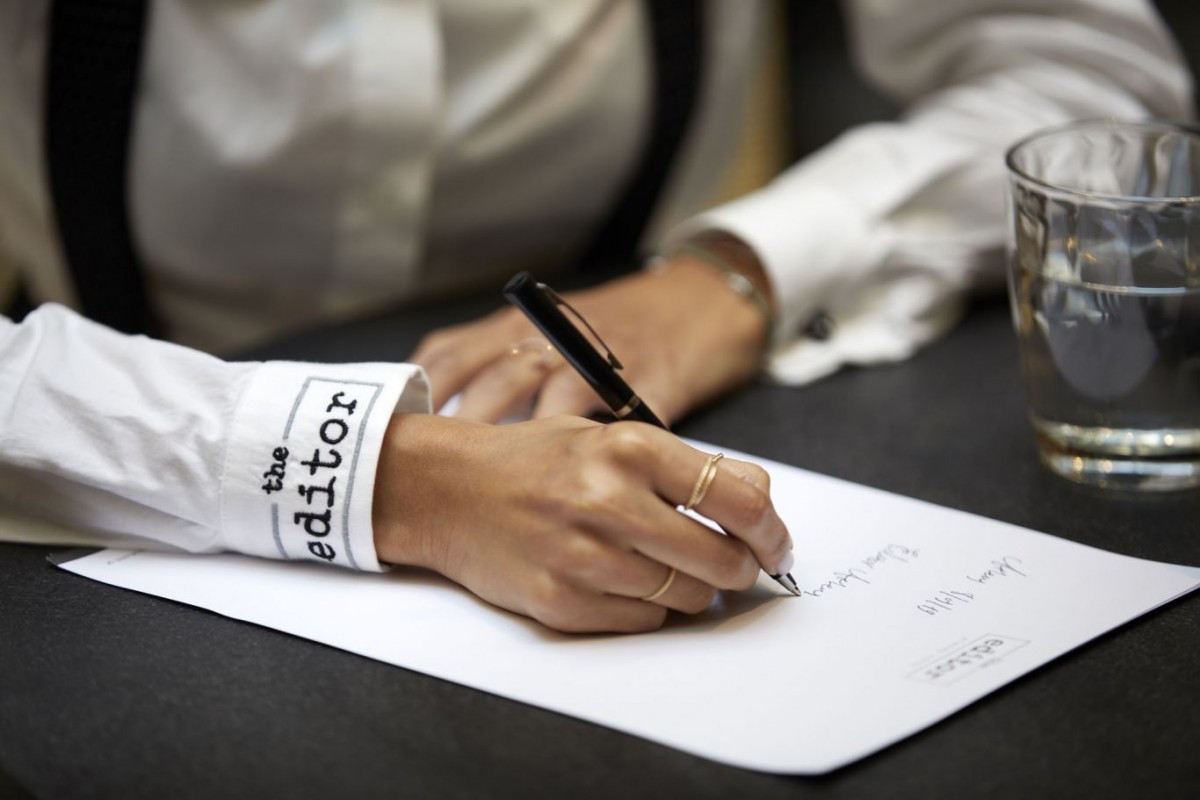 POINTS OF INTEREST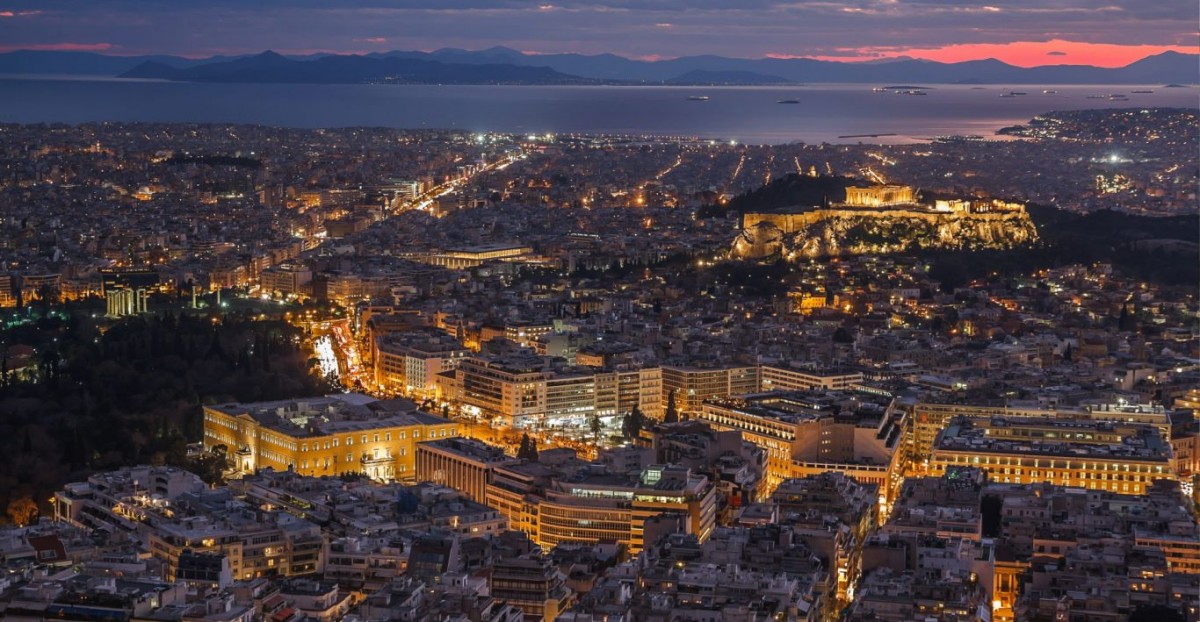 The Editor Athens Hotel is centrally located within the city, a short walk from the metro station and a short metro ride from the Acropolis Museum and Parthenon. Once here, you will definitely feel that you have chosen the right place to fully appreciate Athens wonders. Step out and be swept up in famous museums, spacious green areas, craft boutiques, artisanal food and a maze of trendy drinking spots and neighbourhoods. The Hotel serves as the ideal starting point for the Guest to originally recover this ever-changing city, full of top-drawer attractions just waiting to be revealed. Knowing where to find the hidden gems can be daunting, but we have you covered. Our Team is on hand to offer expert advice on where to go, as well as help with any special request you may have.
Monastiraki Square 0.2 km

Monastiraki Metro Station 0.2 km

Athens Gallery 0.3 km

Monastiraki Flea Market 0.3 km

Ermou Street-Shopping Area 0.4 km

Temple of Hephaestus 0.6 km

Anafiotika 0.6 km

Acropolis 0.6 km

Erechtheion 0.6 km

Parthenon 0.7 km

Syntagma Metro Station 0.8 km

National Theatre of Greece 0.8 km

Odeum of Herodes Atticus 0.8 km